This was expressed by the German Federal Minister for Foreign Affairs during the launch of the Future Forum, a joint initiative between CIPPEC and the German Embassy in Buenos Aires.
Published in June, 2021
In the framework of the "Argentina – Germany Future Forum" launch event, co-organized by CIPPEC and the German Embassy in Buenos Aires to promote energy ties and digital transformation, the German Federal Minister for Foreign Affairs assured that "wind energy makes Argentina one of the most promising producers of green hydrogen".
You can relive the event by clicking here
"Germany supports the agreement between the European Union and Mercosur; however, the close economic contact of each of our countries also needs to be revisited. We are willing to do more: by creating a bridge of start-ups, a closer connection in what is Industry 4.0, and with a broad offer in the field of dual vocational training for young Argentinian men and women."
Heiko Maas, Germany's Federal Minister of Foreign Affairs, said this at the opening of the "Argentina – Germany Future Forum" event, co-organized by CIPPEC and the German Embassy in Buenos Aires to promote energy ties and digital transformation.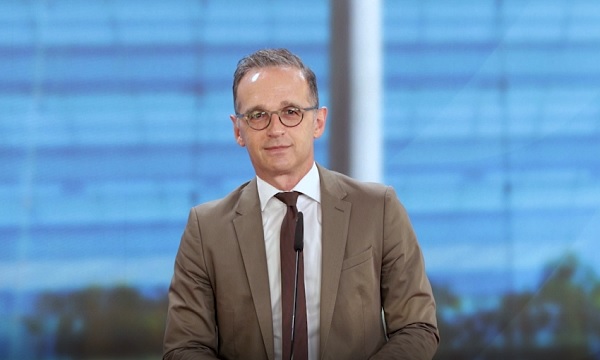 Regarding the management of energy transition on a global scale, Maas highlighted: "We have a lot to offer to each other. Wind energy makes Argentina one of the most promising producers of green hydrogen, and in the future Germany will be one of the largest target markets worldwide. At the same time, German companies are technological leaders for clean electricity generation, as well as for transmission and storage. Overall, there is vast potential for a German-Argentine cooperation when it comes to the energy market. Our ministries are already about to launch a project for decarbonization and climate change resilience".
Felipe Solá, Minister of Foreign Affairs, International Trade and Worship of Argentina, highlighted that Germany is leading the development and promotion of Industry 4.0 and that Argentina has productive capacities and an internationally recognized scientific base, which places it "within a select group of countries exporting high quality and value-added services at competitive prices". He also emphasized that "several Argentine unicorns are already operating in the European market, where Germany is Argentina's first commercial partner".
Regarding energy transitions, Solá mentioned that "Germany will be a preferential ally in the construction of the hydrogen community, in which Argentina is interested in participating as a relevant producer, consumer and major exporter". In this sense, he highlighted that the Argentine Ministry of Foreign Affairs is part of the Interministerial Hydrogen Roundtable, from where a national strategy is designed to promote green hydrogen in particular.
"All the governments of the world are being called upon a shared commitment in front of the pandemic and also in the face of climate change, globalization and digital transformation," said Solá, and noted that investments in the agtech, biotechnology, medical technologies and digital health, nuclear and satellite sectors in emerging countries like Argentina "help to reduce the gap with more developed economies."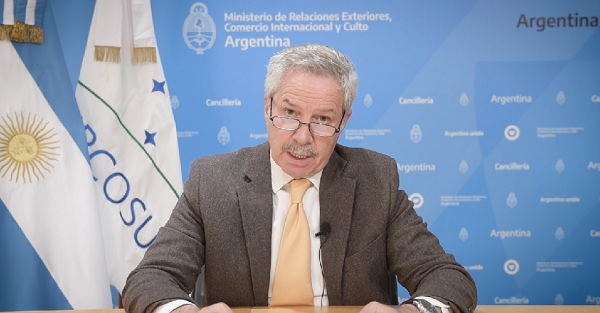 As part of the Future Forum launch, Gala Díaz Langou, executive director of CIPPEC, interviewed the German ambassador to Argentina, Ulrich Sante, who emphasized that we have a large number of young academics, "but the digital world requires many more people, especially women, skilled in technical subjects, programmers," which is why one of the bases of this project is "dual vocational training", focused on applied professional practice. "We seek to give the investors we want to bring to Argentina, especially the SMEs, the certainty that there is a prepared labor market," the ambassador explained.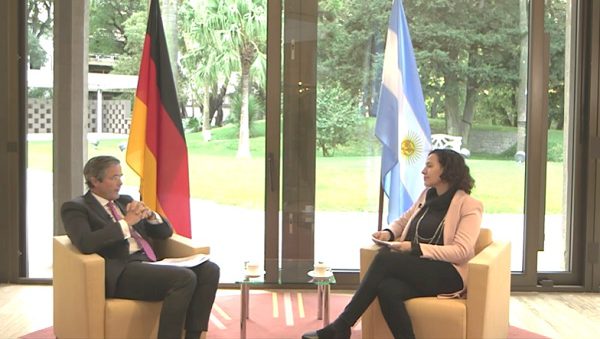 Sergio Kaufman, president of CIPPEC's Board of Directors, gave the welcoming remarks, while the conclusions and future agenda were addressed by Paula Szenkman and Ricardo Carciofi, director and associate researcher of CIPPEC's Economic Development program. Szenkman highlighted that emerging technologies related to AI and machine learning research are crucial for the future of production. She also emphasized the importance of considering Industry 4.0 in any medium-term strategic planning, "something that is only found in one third of large national companies and only 16% in the case of SMEs".
The Future Forum launch included two thematic panels. One on Industry 4.0 and digital transformation, moderated by Ramiro Albrieu, senior researcher at CIPPEC and the expert who leads the Future of Work in the Global South (FoWIGS) initiative, panel composed of Christin Fröhlich, senior economic advisor to the German Ministry of Economy and Energy; Fernando Benegas, Secretary of Innovation and Digital Transformation of the Government of the City of Buenos Aires; Pablo Bercovich, undersecretary for Small and Medium Enterprises and Entrepreneurs of the Argentine Ministry of Productive Development and Claudia Boeri, president of SAP Latin America South Region. A second panel on the outlook for energy transitions, led by associate researcher of CIPPEC Sergio Drucaroff, was composed of Alejandro Gesino, advisor of the Fraunhofer IEE institute; Javier Papa, undersecretary of Energy Planning of the Ministry of Economy; Arabela Carreras, Governor of the Province of Río Negro; and Javier Pastorino, Director of Siemens Energy Argentina.