Since its founding, CIPPEC has strengthened its cooperation links with a great number of partners, including the academia, the private sector, government agencies, trade unions, other CSOs, multilateral organizations, and local communities.
CIPPEC defines its strategic research agenda and projects with a dual perspective: the needs of the local agenda and the opportunities of the international context. The local agenda allows us to contribute to those issues that play a critical role in Argentina's inclusive development and the quality of life of its citizens. In parallel, the global context confronts us with challenges that have emerged in recent years and that are not unique to a specific country or region. 
That is why, for 21 years, we have reconciled these two agendas through eight public policy programs that that produce evidence, data, and proposals with an interdisciplinary perspective, together with research networks from Argentina and the world. 2021 was no exception.
Our funding
Diversifying and balancing CIPPEC's funding sources is a priority. This guarantees the independence and sustainability of our work.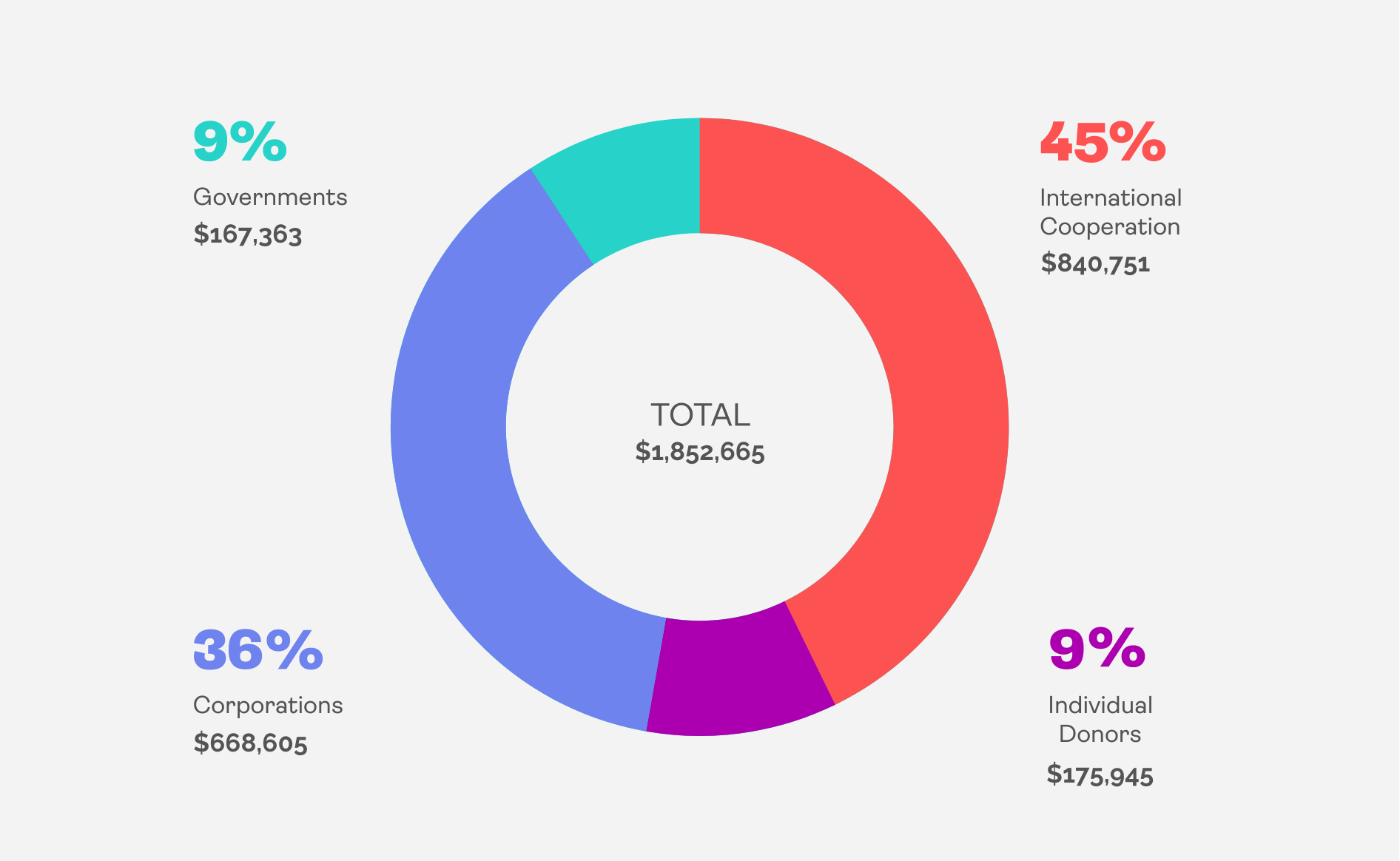 We also received in-kind donations for an estimated amount of ARS 9,400,000 (USD 98,776).
(* January – December 2021)
No single donor accounts for more than 16.9 percent of the total funds received and, in addition, government funds are kept, by internal regulation, below 30 percent of the organization's total budget.
*Amounts expressed in USD dollars were calculated based on Argentina's Central Bank average exchange rate for 2021 of ARS 96.1615
Our international work