In 2022, CIPPEC took part in different forums, seminars and international meetings. In this article we review some of the most important events.
Since its creation, CIPPEC has built cooperative links with a large number of partners: academia, the private sector, government agencies, trade unions, other NGOs and local communities. Those partnerships have taken place at the national, regional and international levels; today many of them are reflected in the national and international networks we are part of. 
Since 2018, the year CIPPEC co-chaired Think 20 (T20), we implemented a new international strategy that pushes our work boundaries and poses new opportunities and cooperation ties. 
CIPPEC met with UNICEF and On Think Tanks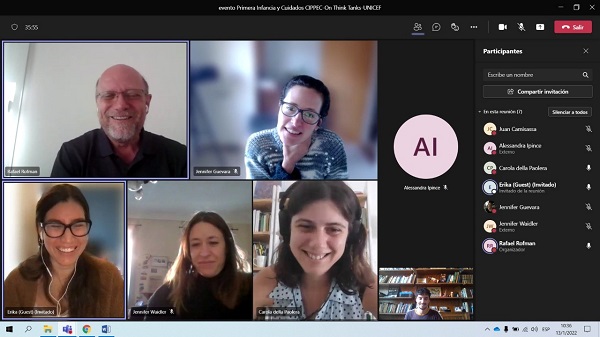 Rafael Rofman, Carola della Paolera and Juan Camisassa from CIPPEC's Social Protection program and Jennifer Guevara, Associate Researcher in Education, met with representatives of UNICEF and On Think Tanks, with the goal of moving forward in organizing a joint event on care in Latin America for February 2022. 
CIPPEC took part in the "Ethics & Transparency Forum" organized by AmCham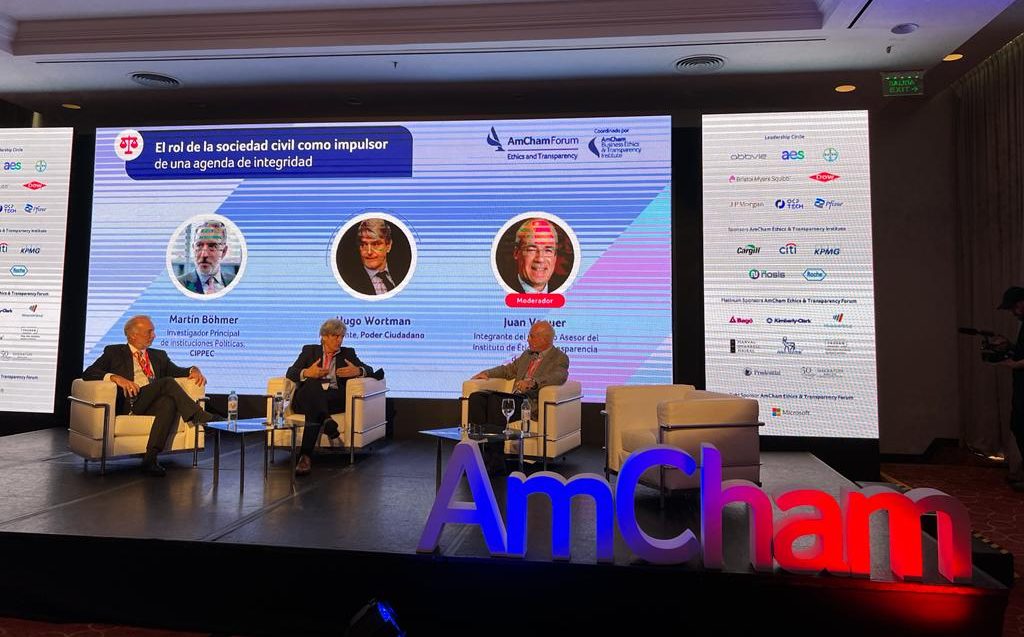 Martin Böhmer, Senior Researcher of Political Institutions, discussed the role of civil society as a driver of an integrity agenda. 
Second workshop for Women in STEM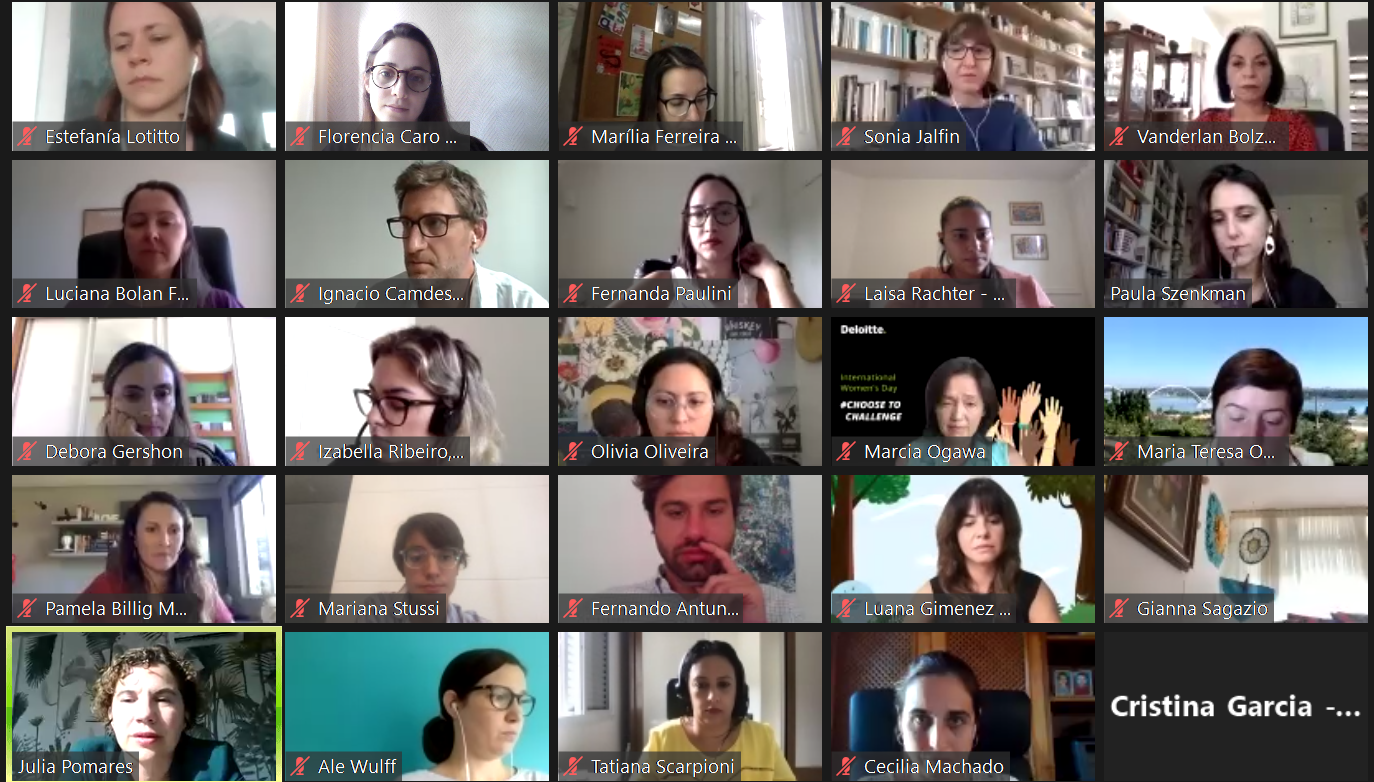 On Thursday, March 11, the Social Protection Program held the second workshop within the scope of the "Women in STEM: a multi-sectoral and intersectional commitment towards breaking down glass ceiling" project, supported by Salesforce aimed at building consensus and fostering actions to promote greater involvement of women in male-dominated sectors in Argentina, Brazil and Mexico. 
"Gender Gaps in STEM in Chile and Colombia" Webinar. 
On August 19, Economic Development and Social Protection hosted the "Gender gaps in STEM in Chile and Colombia" webinar with the support of Accenture within the scope of the "Women in STEM: a multi-sectoral commitment towards breaking down the glass ceiling in Latin America" project. CIPPEC was represented by Gala Díaz Langou, Executive Director, Paula Szenkman and Agustín Chiarella, Economic Development Director and Senior Coordinator, respectively, and Carola Della Paolera and Juan Camisassa, Social Protection Coordinator and Analyst. 
Forum on Responsible Investment in Seoul 
Demian Gonzalez Chmielewski, coordinator of the Public Administration program, was a speaker at the "Forum on Responsible Investment" in Seoul, South Korea, as part of the third phase of the "Public Infrastructure Financing Governance" project. 
Promoting Transparency and Corporate Governance in Public Enterprises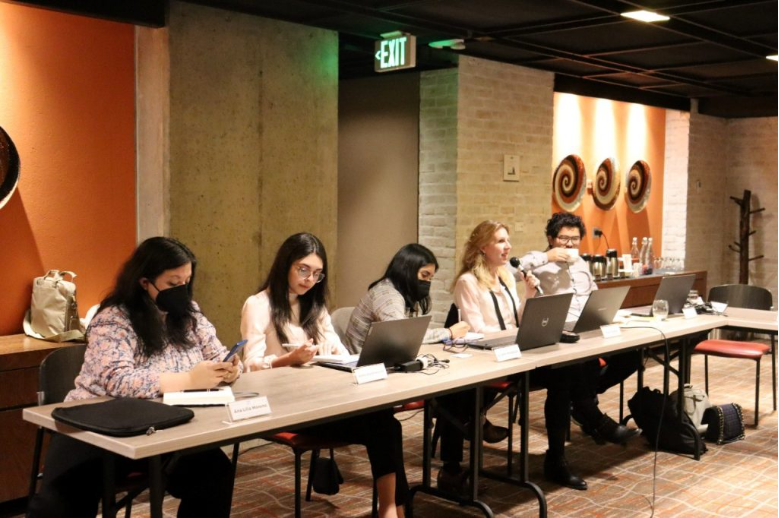 Paula Núñez and Emilia Kaczmarczyk, research associate and assistant to the Public Administration Program, took part in a work session with regional partners hosted by the Center for International Private Enterprise (CIPE) and held in Bogotá, Colombia, as part of the fourth phase of the project on Transparency and Governance in Public Enterprises.