Julia Pomares, who held this position since 2015, says goodbye to the organization.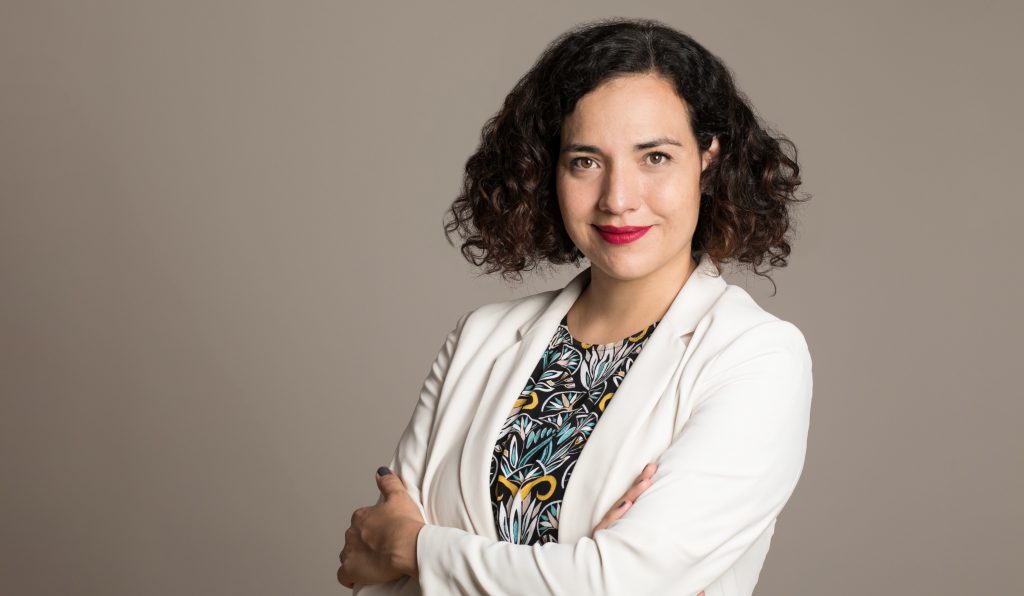 As of May 3rd of 2021,Gala Díaz Langou is the new Executive Director of CIPPEC (Center for the Implementation of Public Policies Promoting Equity and Growth). Julia Pomares held this position from 2015 until april of the current year.
Gala, who has been director of CIPPEC's Social Protection Program since 2016, is founder and member of the Global Coalition for Social Protection Floors, the Childhood Debt collective (Infancia en Deuda), the Equality Agenda initiative (AgendaxlaIgualdad), Humanin Haus and is also argentine delegate for the Women 20 (W20).
As head of CIPPEC's Social Protection Program, Gala promoted research and public policy recommendations on poverty, childhood, employment, social security and gender economic inequalities. She has a comprehensive approach on all these issues, with special concern for the feasibility and sustainability of social policies and the convergence of macroeconomics with development strategies. In 2019 she gave the TED talk "Women who care", which anticipated the care-giving crisis derived from the COVID-19pandemic.
She holds a BA in International Studies from Torcuato Di Tella University, a Masters in Public Policy and Development Management from both San Martín University and Georgetown University, and completed postgraduate studies in International Integration, Development and Public Policy at FLACSO Argentina. She is a visiting professor of the Master in Public Policy at Torcuato Di Tella University.
Gala has developed her entire professional career at CIPPEC. She first joined the organization in May 2006 as an assistant. Now, exactly 15 years later, she takes over as Executive Director.
"We are at a moment of great change and uncertainty, which Argentina can take advantage of in order to rethink its development strategy. From CIPPEC we believe that this strategy can and should be more inclusive and more sustainable, and for that it is vital to generate more and better spaces for discussion of ideas. My goal is for CIPPEC to be a place where we get together and think about the future Argentina," said Díaz Langou.
"I had the immense honor of working more than ten years at CIPPEC, and of having been the executive director during its 20th anniversary. I learnt a lot from the wonderful team of professionals that make CIPPEC and from their public commitment for an informed dialogue about the country that we want to be. In 2021 begins the building of CIPPEC's next 20 years, with very ambitious initiatives that allow intergenerational dialogues on the debts and achievements of these first 40 years of uninterrupted democracy. Gala has the capacity to guide CIPPEC during this new phase," said Julia Pomares, who will take on public functions in the Government of the City of Buenos Aires.
"CIPPEC is in constant change. Renewal, the search for new talent and with them, new ideas, is unceasing. For any organization, a change in its leadership represents a crucial moment – but CIPPEC is prepared, it has achieved a solid institutional framework, an earned reputation and, above all, projects that ensure our growth. Julia's tenure as Executive Director sets a high bar. Gala is the ideal person to raise that bar once again," said Sergio Kaufman, president of CIPPEC's Board of Directors.
Founded 21 years ago, CIPPEC is an independent and non-partisan organization that works towards better public policies. Made up of more than 70 professionals, CIPPEC has been distinguished as the best think-tank in Argentina in the categories "national economic policy" and "social policy" for the fourth consecutive year, as well as best think tank in Argentina in "transparency and good governance", according to the "2020 Global Go To Think Tank Index Report".