The diversification and balance of CIPPEC funding sources is a priority. This ensures the independence and sustainability of our work.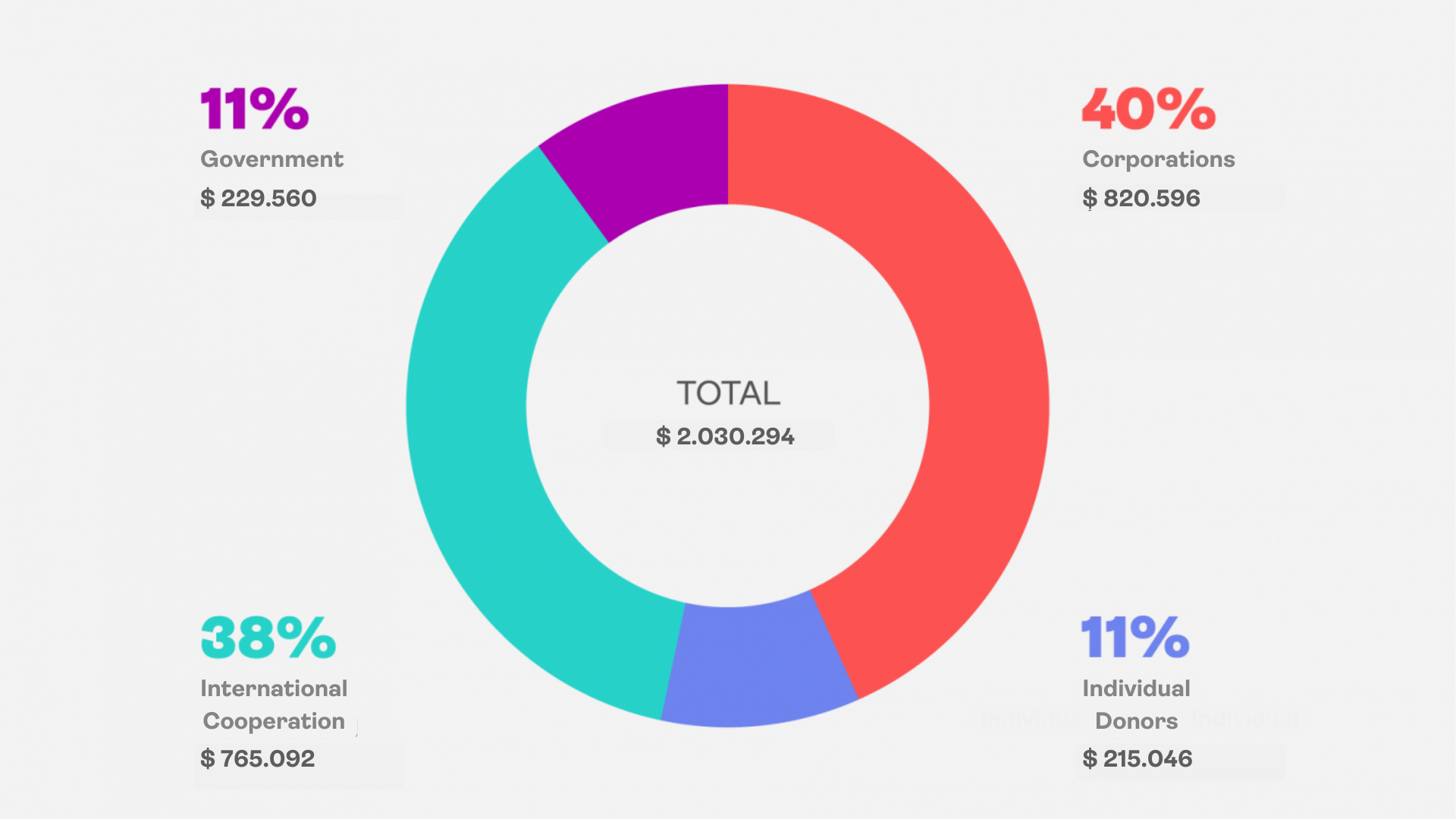 We also received in-kind donations during 2022 for an estimated amount of ARS 11,004,643 (USD 84,394) 
Our donor portfolio is much diversified, with no single donor accounting for over 11% of total funds received.  
Democracy 40
In 2023, our country celebrates 40 years of uninterrupted democracy, which is an opportunity to face the pending challenges to move towards a development agenda for Argentina. That is why at CIPPEC, with the Democracy 40 (#40D) initiative, we are developing public policy proposals that address these challenges and opportunities.
Our international work