We shared work agendas and presented the project "Consultation process on SDG 16" that is being carried out by both organizations.

On May 4, members of CIPPEC's Political Institutions program met with the Democratic Governance area of the United Nations Development Programme (UNDP) in Argentina. The objective was to share the work agendas of both organizations and present the project "Consultation process on SDG 16".
This initiative analyzes how the achievement of the Sustainable Development Goals 16 (SDG 16) proposed by the United Nations can contribute to a better reconstruction in the recovery phase of the pandemic. Currently, CIPPEC is the regional leader of this proposal for Latin America with the support of the Southern Voice network and the UNDP Oslo Governance Center.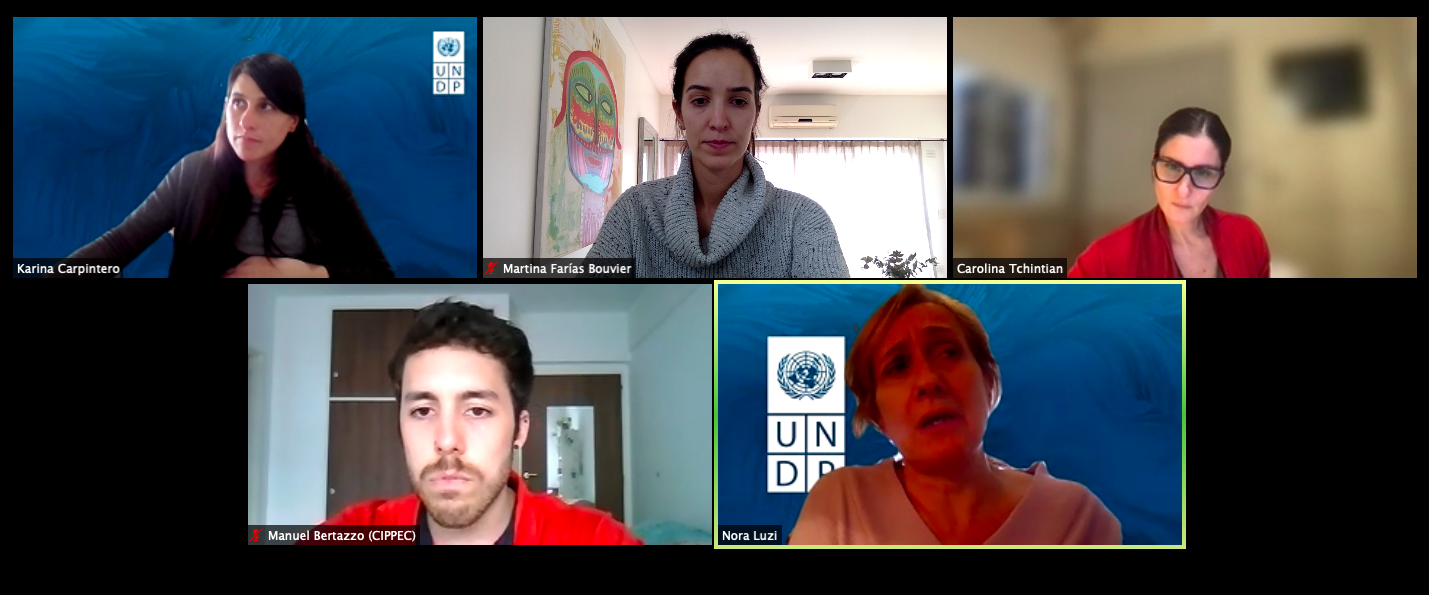 CIPPEC was represented by Carolina Tchintian and Manuel Bertazzo, Director and Analyst of Political Institutions respectively, and Martina Farías Bouvier, Coordinator of Institutional Development and International Cooperation. UNDP was represented by Nora Luzi and Karina Carpintero, Coordinator and Analyst of the Democratic Governance area, respectively.